CALGARY TEMPORARY FENCING RENTALS
HONESTY . INTEGRITY . FAIR PRICING . QUALITY SERVICE . ALWAYS!
Fence Rentals for any occasion. Strong, Durable and Easy to use
Calgary Temporary Fencing Solution
Serving Calgary and surrounding area, Avalanche Waste Management provides temporary fencing for many different needs.
We offer reliable fence rentals to secure any perimeter without having to add any permanent structures. Our panels measure 10 feet wide by 6 feet in height, ideal for all occasions and needs.

Our fencing is strong and durable! All panels are made from steel, including all fasteners and locking equipment. Our fencing is professionally installed and ensured to withstand adverse terrain and obstacles. Our fencing can handle uneven ground, and be secured with strong cross bracing all while using light weight panels. Our team is always available for onsite changes, maintenance and repairs.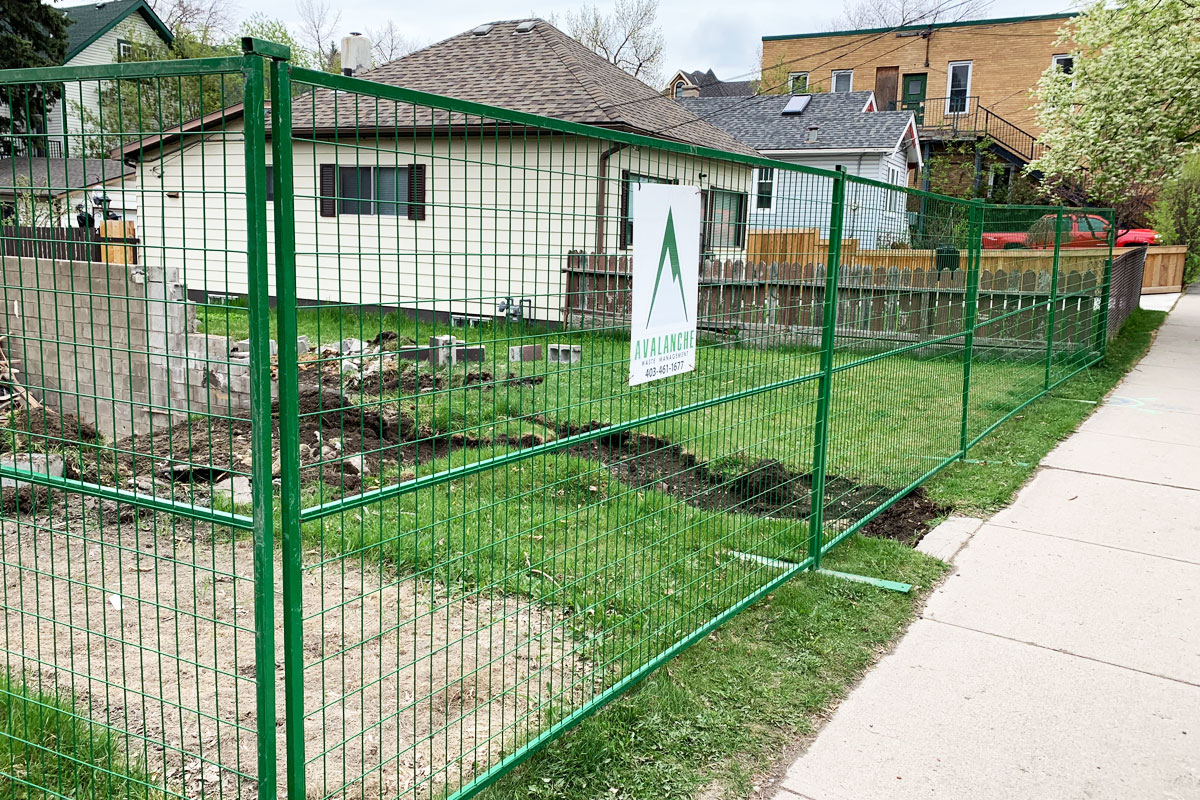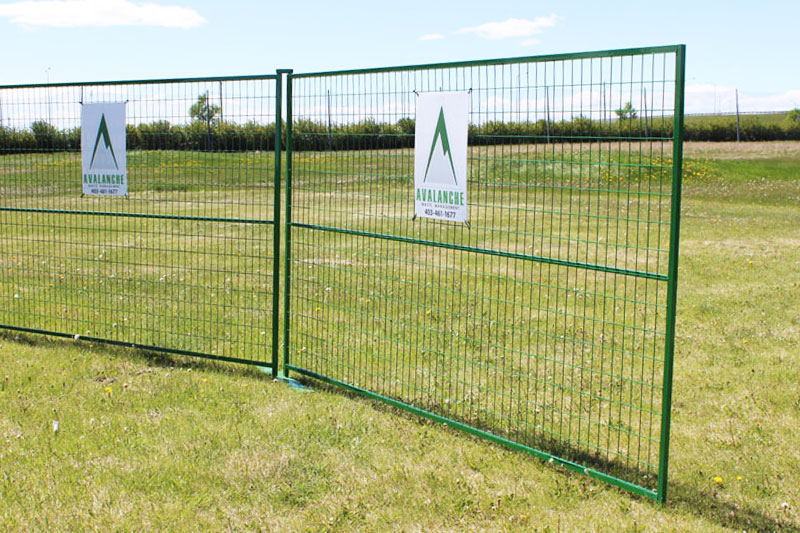 We serve all constructions sites
Commercial projects, new home builds, infills, town house projects, apartment buildings, renovations, hazardous sites, disaster quarantines, seasonal outdoor businesses, utility work, road repairs, garden centers and any other type of construction project.
We also service public events: crowd control, outdoor festivals and concerts, special events, stampede breakfasts and any other type of public event. Projects big and small, we have your temporary fence rental solution all at an affordable price.

Don't hesitate to get in touch with us! We will provide you with the quality service and customer experience that Calgary has come to expect from Avalanche Waste Management. Email, call or fill out and online request form today.
Selecting the Right Dumpster Rental Solution
We are Calgary's best bin rental solution. We have a variety of different Junk Removal and Roll off Bins sizes to choose from.
'Avalanche Waste Management is an exceptional garbage removal service. They are on time and honest for a great value. The employees are top notch drivers and pickup of the bins is done in a timely fashion. I would recommend them for all garbage needs. I continue to use their service and am very pleased to continue working with them.'
Chris Levesque | Owner of Levesque Roofing Inc.